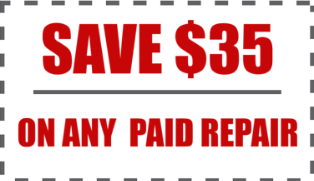 ​
ROYAL COMFORT HEATING & AIR SERVES GREENCASTLE, DANVILLE, BAINBRIDGE, CLOVERDALE, FILLMORE, COATSVILLE, PLAINFIELD, AVON, MONROVIA & STILESVILLE​ INDIANA
furnace repair - would you like your furnace to last 20+ years?
Maintaining your furnace and preventing premature repair and total failure, especially before the onset of winter, can save you a great deal of money. Proper maintenance is essential to ensure the longevity of your heating system. Some well-thought-out care and maintenance can save you a lot of money on professional repair and replacement.
Before beginning your maintenance, ensure that the power supply to the furnace is turned off at the breaker panel. So what are some of the things you can do? Here they are:
Clean the filter system
A gas furnace's filter protects the furnace from dust and debris. A clogged filter reduces the amount of heat you'll receive and causes the furnace to work harder. Periodic replacement of the filter is recommended. Filters are quite affordable so don't let cost be an issue.
Check and clean the vents
If you have what is known as a forced air system, your furnace or heating system delivers air into your home via an air duct system. Like the filter, the vents also get clogged with dust on a regular basis. If they are not cleaned regularly, the quality of your air will be reduced and you may be exposed to harmful dust.
You should ideally use a large brush or a vacuum cleaner to regularly clean your vents. You should also clean all your floor vents as they are magnets for all kinds of dirt.
Inspect the exhaust flue
This is where the furnace exhausts the gases created during the combustion process. You should ideally remove the flue cap to check it. Inspect it for dents and gaps, and make sure that air is flowing smoothly through the flue.
The flue shouldn't have any holes as it could potentially leak carbon monoxide, which can be fatal.
If the flue has too many holes or is corroded, replacement is the best option. Remember to tightly close the flue cap after inspection.
Inspect the blower belt and motor
The blower assembly is typically right beside the air filter. The dust that enters the filter also heads to the blower. Using a damp cloth to clean the assembly is ideal. If the belt is loose, tighten it. A loose belt decreases the furnace's efficiency. If the belt is cracked or worn out, it will need to be replaced by a professional. .
Conducting periodic checks of your furnace is normally a simple task. Understanding how your furnace works will also allow you to know when you have to inspect it and when you'll need to replace parts.
Need helping deciding on a furnace repair or new installation?
Get our best precision tune-up for just $89 when you call us at 765-653-8802