Heating & Air Conditioning - Get Unmatched Craftsmanship, Best-in-Class Service, Fast Repairs & Free Installation Quotes...
...All at Prices That Suit Your Budget!​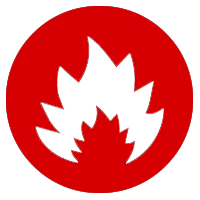 AC & Furnace Installation
Furnace not heating?
Furnace heats poorly?
Unusual noises?
Furnace won't remain on?
Thermostat not maintaining temperature?
​
Air conditioner not cooling?
Air conditioner cooling poorly?
Unusual noises?
Air conditioner won't remain on?
Thermostat not maintaining temperature?
​
Frequent, expensive repairs?
Rising utility costs?
Is your A/C & heating system over 10 years old?
Lack of airflow in certain rooms?
Unreliable operation?
Get at least $205 Worth of Smart Home Value For Just $89 With Our Ultimate Precision Tune-up
​
Finally -- High-Quality HVAC Services That Deliver
The Comfort You Deserve
At Royal Comfort Heating & Air you can rely on:​
Approval from the Better Business Bureau ("A" rating)
Ongoing furnace and air conditioning specials to save you money
Well stocked vehicles – no waiting around for repairs
Background checks on all technicians means you're in good hands.
Advanced training and expertise resulting in a job done right.
Extensive insurance, licensing and bonding protects you and your home
Furnace and air conditioning experts with longevity and a successful track record
"Our innovative service approach provides more than just lip service - you'll get skilled heating & air conditioning experts, ensuring your 100% satisfaction throughout!"​​
Customer Service is Not a Department – It's Our Job!
Heating and air conditioning experts are standing by right now
​
EDIT THIS TEXT BLOCK.
Site is currently under construction.
Industry leading parts and labor guarantees
Straightforward, upfront pricing - You know the total cost before work begins.
No upselling. We offer affordable solutions from skilled air conditioning, furnace and heating repair technicians, not salespeople.
Fast, friendly, and affordable service with a smile
Flexible appointment times that fit your schedule
Save $35 with any paid repair
​
Get Fast, On-Time Work Done Right All At Prices That Suit Your Budget When You Call Royal Comfort Heating & Air
- Here's What To Do Next -
Why not give us a call right now so we can "wow" you with our old fashioned service? Our direct number is 765-653-8802
​
If you prefer, simply fill out our short form at the top of this page and we'll get back to you in a jiffy!
Either way, you'll be making an investment in your home you won't regret. I guarantee it!
I look forward to hearing from you,
Todd Sutherlin
General Manager
Royal Comfort Heating & Air
​
ROYAL COMFORT HEATING & AIR SERVES GREENCASTLE, DANVILLE, BAINBRIDGE, CLOVERDALE, FILLMORE, COATSVILLE, PLAINFIELD, AVON, MONROVIA & STILESVILLE. ​