Heating & Air Conditioning - Get Unmatched Craftsmanship, Best-in-Class Service, Fast Repairs & Free Installation Quotes...
...All at Prices That Suit Your Budget!​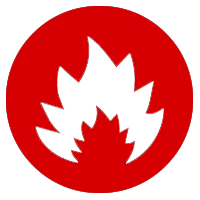 AC & Furnace Installation
Furnace not heating?
Furnace heats poorly?
Unusual noises?
Furnace won't remain on?
Thermostat not maintaining temperature?
​
Air conditioner not cooling?
Air conditioner cooling poorly?
Unusual noises?
Air conditioner won't remain on?
Thermostat not maintaining temperature?
​
Frequent, expensive repairs?
Rising utility costs?
Is your A/C & heating system over 10 years old?
Lack of airflow in certain rooms?
Unreliable operation?
Get at least $205 Worth of Smart Home Value For Just $89 With Our Ultimate Precision Tune-up
​
Finally -- High-Quality HVAC Services That Deliver
The Comfort You Deserve
At Royal Comfort Heating & Air you can rely on:​
Approval from the Better Business Bureau ("A" rating)
Ongoing furnace and air conditioning specials to save you money
Well stocked vehicles – no waiting around for repairs
Background checks on all technicians means you're in good hands.
Advanced training and expertise resulting in a job done right.
Extensive insurance, licensing and bonding protects you and your home
Furnace and air conditioning experts with longevity and a successful track record
"Our innovative service approach provides more than just lip service - you'll get skilled heating & air conditioning experts, ensuring your 100% satisfaction throughout!"​​
Customer Service is Not a Department – It's Our Job!
Heating and air conditioning experts are standing by right now
​
EDIT THIS TEXT BLOCK.
Site is currently under construction.
Industry leading parts and labor guarantees
Straightforward, upfront pricing - You know the total cost before work begins.
No upselling. We offer affordable solutions from skilled air conditioning, furnace and heating repair technicians, not salespeople.
Fast, friendly, and affordable service with a smile
Flexible appointment times that fit your schedule
Save $35 with any paid repair
​
Get Fast, On-Time Work Done Right All At Prices That Suit Your Budget When You Call Royal Comfort Heating & Air
- Here's What To Do Next -
Why not give us a call right now so we can "wow" you with our old fashioned service? Our direct number is 765-653-8802
​
If you prefer, simply fill out our short form at the top of this page and we'll get back to you in a jiffy!
Either way, you'll be making an investment in your home you won't regret. I guarantee it!
I look forward to hearing from you,
Todd Sutherlin
General Manager
Royal Comfort Heating & Air
​
ROYAL COMFORT HEATING & AIR SERVES GREENCASTLE, DANVILLE, BAINBRIDGE, CLOVERDALE, FILLMORE, COATSVILLE, PLAINFIELD, AVON, MONROVIA & STILESVILLE. ​
Heating and Furnace Repair
If your heater or gas furnace isn't doing its job, you notice. There's no good reason to accept cold nights. Indiana winters can be harsh – and you could be in real danger if your heater isn't up to snuff.
Sometimes, waiting isn't an option, and that's why Royal Comfort heating and furnace repair experts are available 24/7/365. We don't take holidays – ever. You can rest easy, knowing that if your heater breaks in the middle of the night on Christmas Eve, we'll still be here to rescue you.
This isn't a secret: even modern, efficient furnaces can experience problems. Maintenance can go a long way to keeping your propane or natural gas furnace running in peak condition, but inevitably things are bound to wear out or malfunction. Whatever has caused your heating woes, trust our expert furnace repair technicians for your:
Package units
Mobile home furnaces
Natural gas and propane furnaces
Geothermal heating systems
And more!
We are ready to repair any make and model. Our technicians are certified and experienced. Count on Royal Comfort to keep your home toasty on those cold Indiana nights!
Furnace Installation and Replacement
When is it time to replace?
It's possible that your furnace is working just fine, but your utility bills are a problem. If your furnace is less efficient than you'd like it to be or is costing you too much money in repairs, it could be time to upgrade. We encourage our customers to think of this as a chance to invest, because modern furnaces are for more efficient than systems even ten years ago could have dreamed of being.
An upgrade to your home's HVAC is a big investment, but your bills could be cut in half – or more – by a high-efficiency furnace. You may also consider that a new furnace installation offers you the opportunity to upgrade your ducts, which may be poorly insulated or leaking.
We work with our customers on rebates, tax incentives, and available options to finance a replacement for a damaged, broken, or inefficient system. You can count on Royal Comfort to take the fear and stress out of upgrading or replacing yours with a high efficiency furnace.
Air Conditioning Repair
Is your air conditioner making noises that you've never heard before?
Is your air conditioner shutting off and on too often?
Are some rooms in your house staying warm even when the air is on?
Does your air conditioner trip your circuit breaker sometimes?
We encourage our customers to call for regular preventive maintenance for their A/C systems. However, maintenance isn't enough all on its own, as important as it is. Air conditioners, like all HVAC systems, are complicated. They have a lot of moving parts, and over time, some of those parts are going to wear out. When that happens, you need to be able to call in the professionals, and trust that they'll take great care of your cooling system.
Our AC repair technicians are certified and prepared to work on all makes and models without breaking your budget. Count on Royal Comfort for your:
Central air conditioner
Ductless Mini split
Heat pump
Package unit
Mobile home system
Geothermal heat pump
And more!
We are also here to guide you through maintenance of your central air conditioner system so that AC repair calls are less frequent. From cooling system replacement to annual service and everything in between, we are standing by to keep you comfortable.
Heat Pump & Air Conditioning Installation and Replacement Prices
Eventually, repairs aren't going to be enough. A well-maintained central air conditioner might give you a good 15 years, but at the end of its lifespan, the repairs for your older air conditioner will become so expensive that it makes more sense to replace. When that day comes, choose the Royal Comfort air conditioning installation experts. We'll make the process painless, affordable, and as quick as possible.
Here are a few signs that it's probably time to replace your air conditioner:
It's over 10 years old or past the warranty date.
It has a low SEER rating and is costing you too much money every month.
The repair bill is too high to justify.
It uses R22 (Freon) refrigerant, which has been phased out and is now prohibitively expensive to acquire.
It isn't keeping your home cool or dehumidified in a reliable way.
If any of that sounds like it's happening to you, drop us a line today. It's never a bad time to be more comfortable.
MAINTENANCE
If you've owned your air conditioner for any length of time, you'll have heard an HVAC contractor or salesman use the phrase "tune-up." You may have found yourself thinking, "Isn't that for cars?"
The car analogy is an apt one, however: like your car, your central air conditioning equipment benefits from a little loving care now and again. An average Indiana winter might use 50 million BTUs of thermal energy. That's the equivalent of a car driving over 150,000 miles. It shouldn't be surprising that your air conditioner needs a little tune-up after that kind of work.
There are many compelling reasons to keep a regular air conditioning maintenance schedule:
Lower your energy usage, and your bills. Efficiency can slip over time. It can be something as simple as air filters or coils having dirt and debris build up, or your drain line getting clogged. This lowers the cooling system's ability to function correctly, and your bills will go up as a result.
Enjoy a healthier, fresher atmosphere. In addition to air filters, your ductwork, air handler, and intake vents all have an impact on the air quality in your home. All of those things can be targeted by harmful particles, including pollen, dust, mildew, mold, and bacteria within your AC unit.
Catch problems within the warranty period. We don't want you to spend extra money, either – that's why we love when your repair needs are covered by warranty. If you're part of a regular preventive maintenance schedule, our air conditioning service technicians will spot problems early and repair them without charging you out-of-pocket costs.
Our job is to keep your cooling system running in tip-top shape. Our certified team can spend as little as an hour and a half with your system in the spring to ensure that you'll have a cool and carefree summer.
Geothermal Heat Pump Heating and Cooling
Want to maintain your home in perfect comfort? Let the Earth do the heavy lifting for you!
It's a little-known fact that the Earth absorbs an enormous amount of solar energy. Literally, 50% of the solar rays that hit us are absorbed into the ground. Because of that, the ground below the surface – about twenty feet or so down – is always within a few degrees of the same temperature. Unlike air-sourced heat pumps, which contend with the Indiana air – by turns scorching and frigid – geothermal systems draw from the temperate ground to heat and cool your home.
Geothermal heat pump systems are commonly called a variety of names, such as:
Geothermal heat pump
Geothermal heating and cooling
Ground source heat pump
Water source heat pump
Geothermal system
These remarkable machines are 50-70% more efficient than air-sourced heating and cooling systems. In the winter, the ground below the surface is about fifty degrees, and the geothermal heat pump transfers that warmth from a "loop" of liquid in buried pipes on your property into your home. In the summer, the ground below the surface is still about fifty degrees, and the geothermal system reverses the effect to cool your home. This gives these systems unprecedented energy efficiency.
In addition to being energy-efficient, geothermal heating and cooling systems are quiet and safe. There is no exposed outdoor unit – the entire system consists of the indoor air handler and the buried "loop" of liquid-filled pipes.
If you want to introduce an eco-friendly and affordable geothermal ground source heat pump comfort into your home, contact Royal Comfort today.
Radon Testing and Mitigation
We offer fast, affordable, expert Radon testing for your home. We are aware that not everyone is familiar with Radon and the health risks associated with it. If you have questions, we encourage you to contact us.
What is Radon?
Radon is a colorless, odorless, naturally occurring radioactive gas. It forms from the natural breakdown of Uranium in water and bedrock. It is chemically inert, and without specifically testing for it, there is no way to detect it.
Why is it dangerous?
Radon is the second-leading cause of lung cancer, after cigarettes.
Am I at risk?
Indiana, like several other states, is rich in Uranium, homes in the state are at risk of exposure. If you are buying or selling in Indiana, you should be asking whether radon-resistant materials were used in construction, and you should strongly consider having a radon test for your home.
How does Radon enter my home?
Radon forms beneath the ground when Uranium breaks down. If you have cracks in your foundation, or holes, or even microscopic fissures, it is possible for Radon to enter the home as it rises. Even a tiny amount can be dangerous.
Why should I test my home?
The EPA recommends that every home, even if not in a specific radon "danger zone," be tested, just in case. However, it is often left to the buyer to request the test – if you didn't know about Radon when you bought your home, you may wish to have it tested and mitigated now. Our experts can do this – and it doesn't cost much.
What is a "safe" Radon level?
The EPA considers a level above 4 – which means 4.0 pCi/L, or 4 pico-Curies per liter of air – to be dangerous. A curie is a radioactive unit named for Madame Curie. If your home registers below level 4, you are considered safe, but could still install a mitigation system if you so choose. Above 4.0 pCi/L, you must take radon mitigation action to remain safe.
​